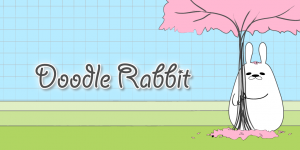 Selected Articles
AppAdvice – Hippity hop through the seasons as a Doodle Rabbit –
gao7.com 搞趣网
oapple
Japanese review sites
テクジョ様 : うさぎのやられっぷりが"グロカワ"すぎる1タップアクション
Appliv様 : リズミカルに決めれば最高に気持ちいい!ぴょんぴょん軽快に駆け抜けろ
アプリゲット様 : リズミカルなジャンプ操作でオレ超上手ェ!を実感できるステージクリア型ランアクション
4Gamer.net様
暗黒社様:かわいい見た目の激ムズアクション「ドードルラビット」無料♪
Description
One of the hardest high-speed, auto-running platform games, Doodle Rabbit follows a jumping, somersaulting rabbit who sets out to meet his friend in an epic adventure packed with cute "kawaii" doodles.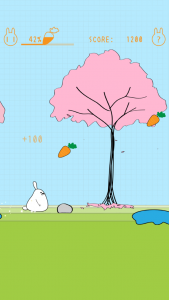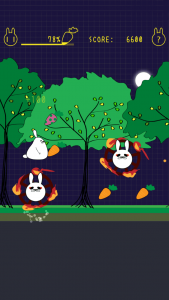 The controls are simple: just tap the screen to jump and avoid the various obstacles which appear on each level and stage. Tap twice to pull off exhilarating somersault jumps, quickly to perform a high jump and slowly to perform a long jump and traverse holes and other wider objects.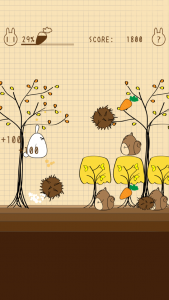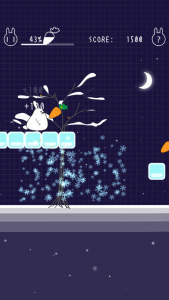 Each level lasts between 20 and 50 seconds and can be enjoyed casually in short periods of free time.
Doodle Rabbit is available to players all over the world in 12 different languages.
Available languages:
English, Japanese, Chinese, French, German, Spanish, Portuguese, Russian, Italian, Korean, Indonesian, Turkish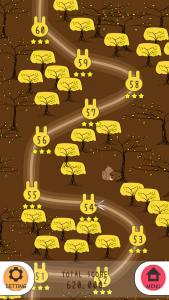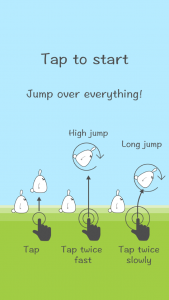 The game has 80 levels in total, with 20 levels at each stage – spring, summer, fall, and winter – each with its own unique obstacles and animals. But don't be fooled by the cute animals: some of them are not quite what they seem. For example, watch out for the flying bird attacks and the pesky squirrels that crash into you with spiky chestnuts.
Featuring a host of "kawaii" characters, Doodle Rabbit is an ultra-challenging auto-running jump action game that is fun to play during breaks and other short periods of free time.
As an additional feature, the friends you meet during your adventure can be viewed from the menu screen via the Album button. You can even view your friends' pictures and post your own via Twitter!

Game Play Demo